In the end, it was steroids that brought down the Kentucky whiskey ring.
The police investigation into the Pappygate heist of 2013 had gone cold. Even Buffalo Trace's own internal investigation failed to turn up a lead. By March, 2015 the Franklin County Sheriff's Department had turned its attention to anabolic steroid distribution in the county. An anonymous tip led them to the home of Gilbert "Toby" Curtsinger and his wife, Julie. She was a "well-known fitness trainer." Gilbert had worked for Buffalo Trace distillery, owner of the Pappy Van Winkle label, for 26 years.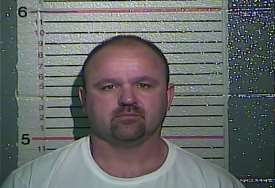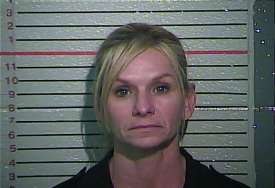 Police raided the home and found steroids, an arsenal of firearms and thousands in cash. They also discovered five barrels of Wild Turkey bourbon behind the house. Sheriff Melton called in the cyber-crimes unit to examine the couples' electronic devices. Working 6-day weeks for up to 18 hours a day, Melton's team finally uncovered all the tentacles of what he described as a crime syndicate. Nine members of the syndicate were indicted on Tuesday.
How did they manage to sneak 500-pound barrels off the grounds of the Buffalo Trace and Wild Turkey distilleries? They didn't have to sneak them at all. Apparently "security" at both locations was so lax as to be comical. Curtsinger worked on the loading dock at Buffalo Trace, and simply loaded the barrels into the back of his pickup and covered them with a tarp. Curtsinger's accomplice at Wild Turkey, Mark S. Searcy, was a driver who hauled barrels from one warehouse to another. Instead he hid the barrels in his step-father's barn. Both men's employers seem to have had touching faith in their workers and took them at their word that the barrels were where they were supposed to be.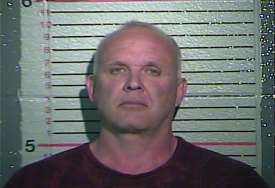 How did the syndicate find buyers for such an unusual product? Through, of all things, a softball league. Curtsinger played on a softball team that traveled around Kentucky for tournaments. This travel widened his circle of potential middlemen and buyers, and was also a fine alibi if anyone wondered why he was away from home so often. His best customers were two brothers who co-owned a remote farm; they bought two barrels from Curtsinger which they stashed in their hunting trailer. The thirsty brothers had already consumed the contents of one of the barrels by the time the indictments were handed down.
Wouldn't these buyers be suspicious of a guy selling rare Pappy and full barrels of bourbon? Curtsinger allayed suspicions by appearing in his Buffalo Trace uniform when making a sale. He claimed to have gotten the items at an employee discount, or that the booze was slightly underproof and not fit for sale. It also seems likely that the buyers, offered booze at less than half its retail value, were willing to be fooled.
Sheriff Melton, at his press conference announcing the indictments, claimed that Curtsinger's gang had been stealing and distributing bourbon since 2008. It's amazing that they had been getting away with this for so long, and that it all came crashing down thanks to one anonymous tip.